LEAP DOG
Made in collaboration with
Hot Kitchen
May 2017, The Mission Theater, iO Chicago
Created and performed by Katelyn Douglass and Audrey Polinski.
"Not too long ago, Katelyn was eating a bag of Flamin' Hot Cheetos and came across one that looked very similar to a dog. But not any kind of dog... One that flew through the air... a LEAP DOG. She submitted it to a contest hosted by Frito-Lay... and LEAP DOG lost. But in a time of despair, a time of defeat, Katelyn and Audrey saw LEAP DOG as more than just a cheesy treat... They saw hope."

A special show for a special Cheeto...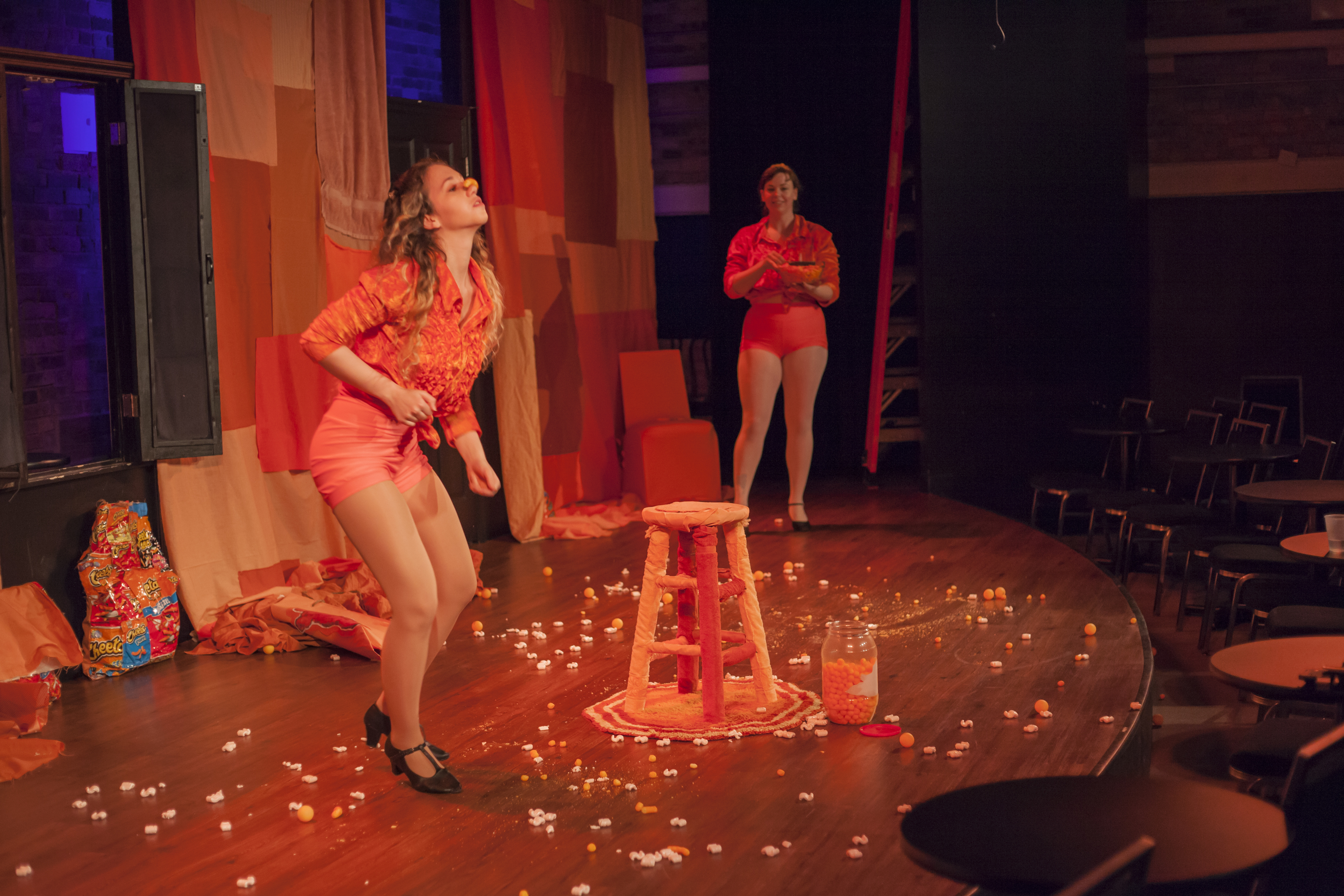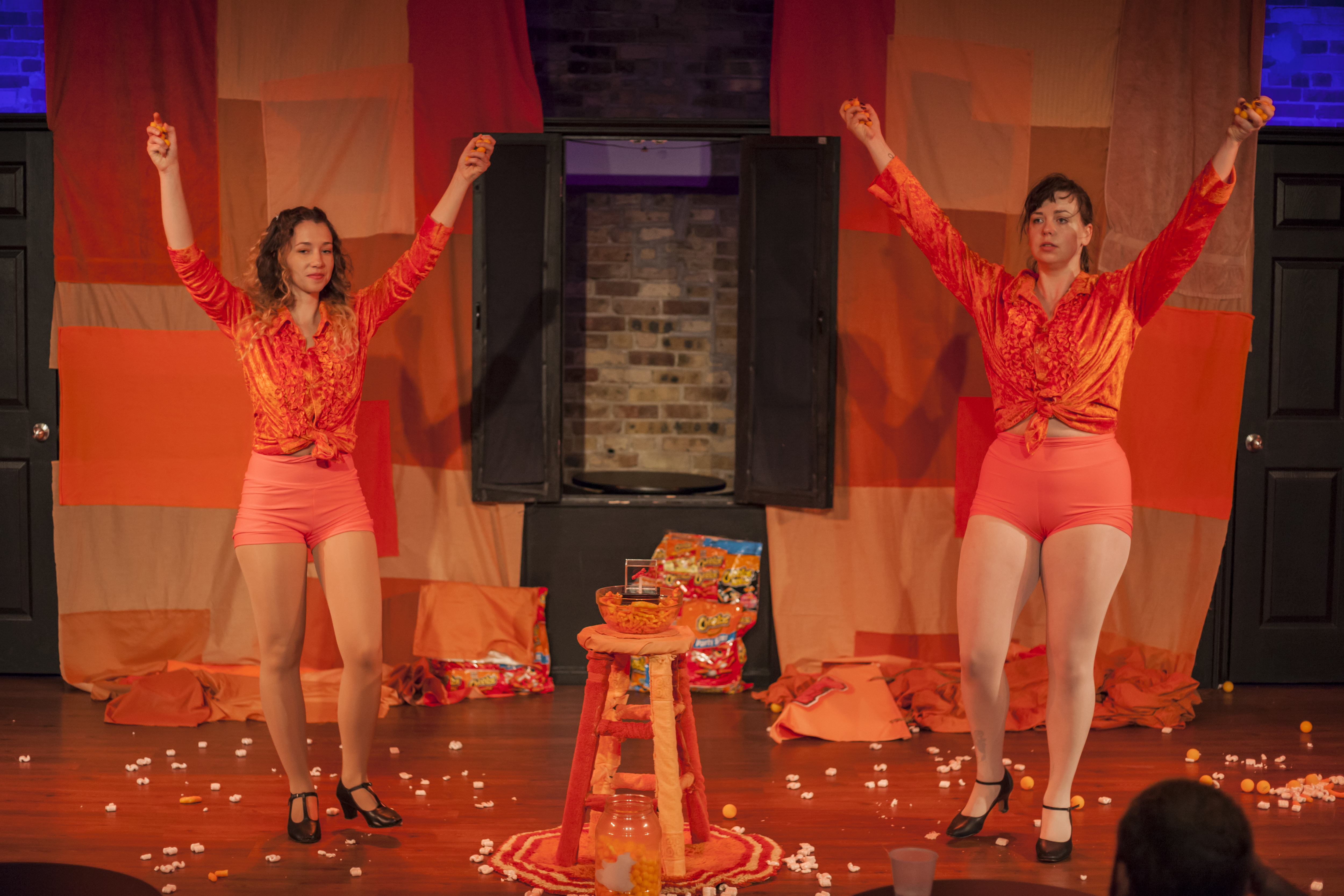 Photos by Sergio Soltero