BIG SCIENCE
Premiering as part of Steppenwolf's LookOut series
Made in collaboration with
Hot Kitchen
Jan 17 - Feb 7 2019
BIG SCIENCE
will re-purpose text, imagery, and movement from the scientific field as a mode of communication with their spectator; juxtaposed with their own essays and writings on life. It is an adventure through the cosmos; a blast-off into the unknown, and a journey to find out if dark matter really does exist.
Directed by Jiana Estes & Audrey Polinski
Devised with Lindsey Barlag Thornton, Kaylyn Carter, Claudia Castillo, Carol Crosby, Katelyn Douglass, Katie Friedman, Alex Hovi, Wade Howard, Jasmine Henri Jordan, and Andy Slavin.
Design and Costumes by Katie Friedman and Charley Guptill
"Big Science very much takes a young person's perspective on the state of the world in the ease with which it jumps from the silly to the serious, but taking science as a jumping-off point to explore the human condition is a gutsy and ambitious move." - Dmitry Samarov, The Chicago Reader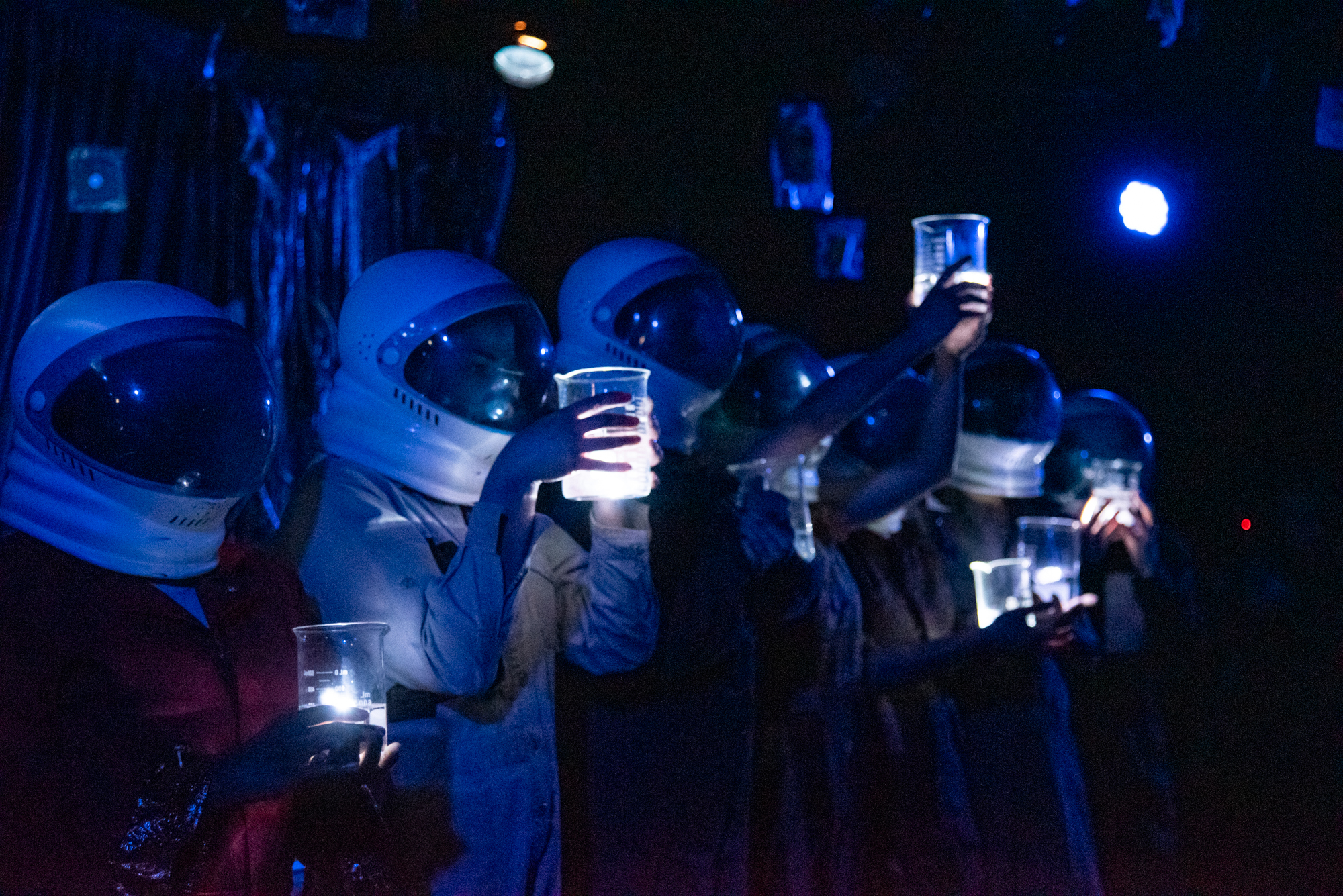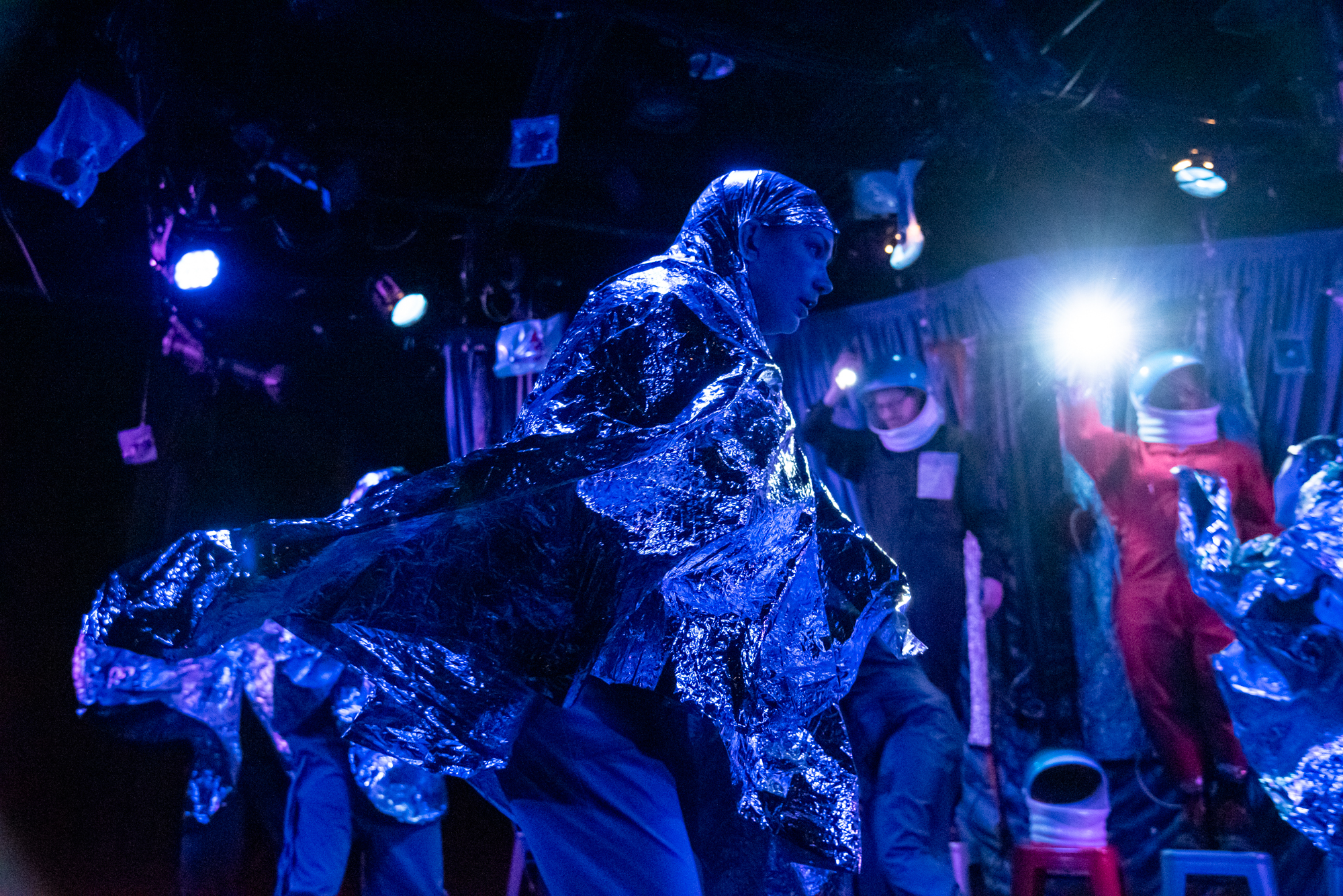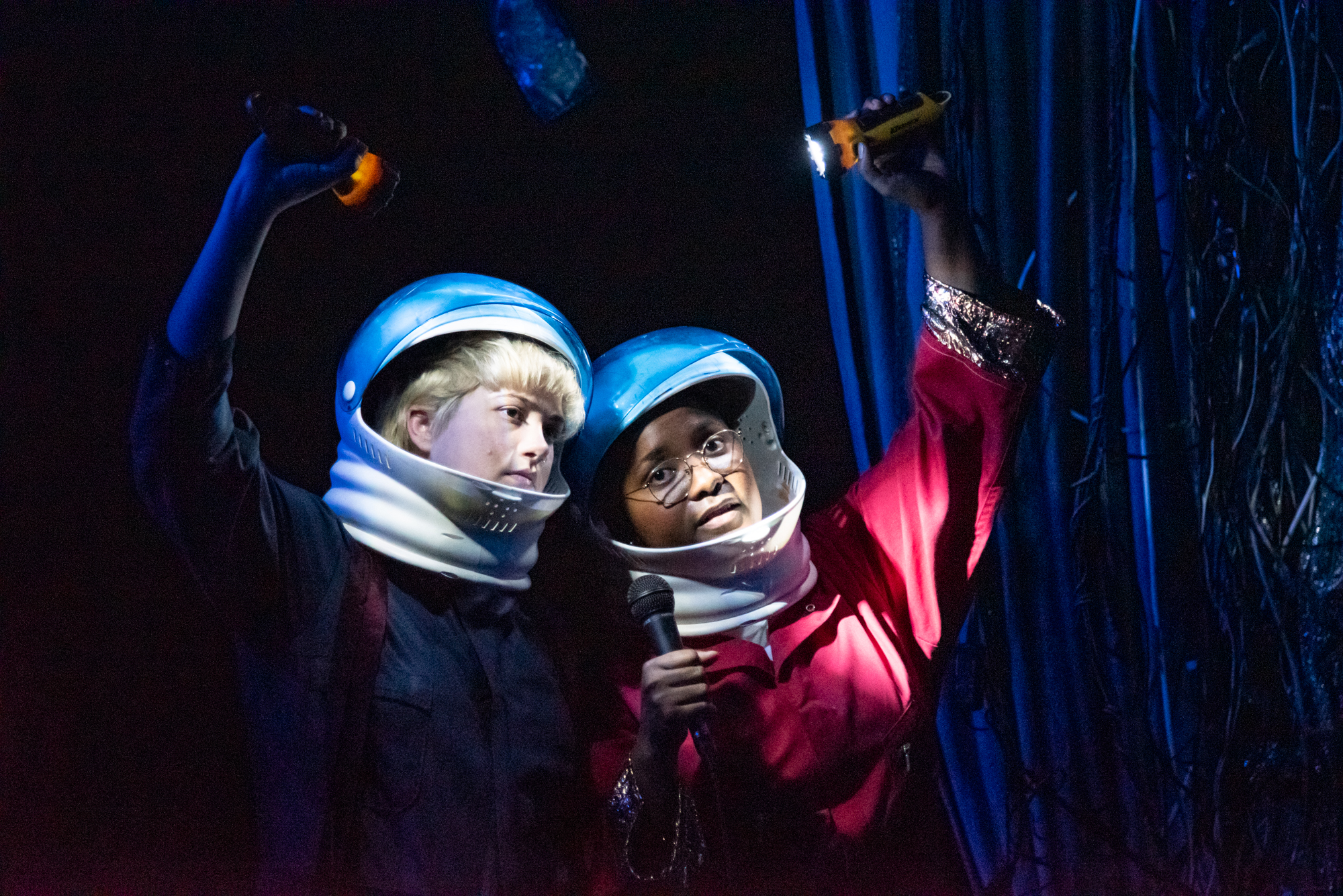 Photos: Sihan Wang